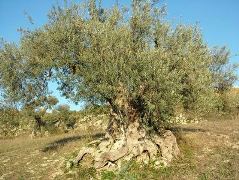 Our Extra virgin: What makes it so unique?
The Alesci oil company is located in Bisacquino, in the center of Sicily, at 650 meters above sea level.
The Alesci extra virgin olive oil is made according to the Sicilian tradition, and is produced using cutting edge technology and fully respecting the food safety guidelines.
The quality of the oil comes from hand picking exclusively local olives, within a 20 to 30 km radius from the mill. They are pressed within 24-48 hours using a technology to maintain the natural characteristics of the olives, and to preserve the authenticity and the organoleptic qualities.
The olive varieties used to make our oils are the "Nocellara", the "Giarraffa" and the "Biancolilla", which are widespread all over the Mediterranean, but only the ones that grow on the Sicilian hills produce superior quality oils.